Welcome to another episode of Best from the Rest on your favorite channel, TravelXP!
In today's episode we will take you to the most awesome destinations in India which…
wait for it.. wait for it… wait for it…which won't burn a hole in your pocket!!!
I mean isn't it like super-duper awesome?!
So what are you waiting for? Hop on!
First stop on our itinerary is…..
The party destination Goaaaa….where we will… be visitinnng..
ZzzZzz…
Wait a minute!
Did I again start daydreaming while writing my article?!
Aargh!
But hey… who won't? India is an incredibly beautiful country which has a lot to offer and the prospect of exploring all that without burning your pocket is sure to make anyone get lost in wanderlust.
Well, anyway, why waste the awesome list of budget trips in India I had planned to take you all on my travel show of dreams 🙂
So, here's presenting the frugal traveler's ultimate list of best low budget tourist places in India.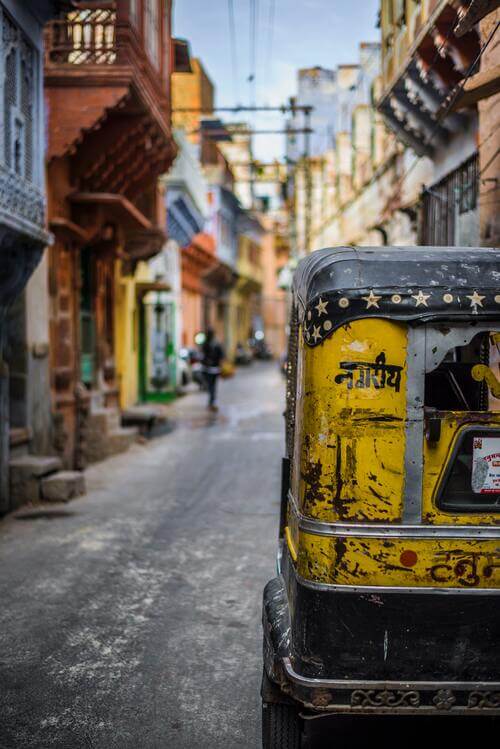 India is a land of breathtaking landscapes, scenic locations, delicious food and thrilling adventures. From the majestic Himalayas to tranquil beaches to culture rich historic locations, India has something for everyone.
If you are someone who is looking for a budget experience, you are in the right place since India consistently ranks as one of the best countries in the world to travel on budget. Throughout the country, from north to south, you will find places both popular and offbeat that promise you a soul stirring experience without burning a hole in your pocket.
Top Low Budget Trips in India:
Best cheap places to visit in North India:
The northern states of India are replete with tourist attractions ranging from beautiful scenic locations to historical monuments and spiritual destinations. What makes them stand out in a budget traveler's itinerary is the fact that you can find plenty of options for transportation, food and stay at pocket friendly rates throughout the north.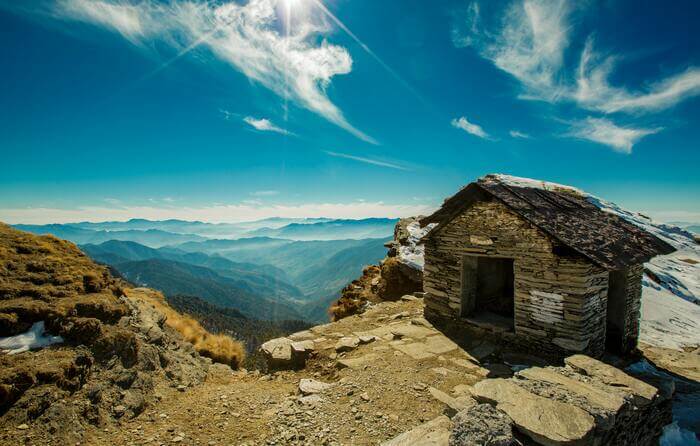 Travelling by road is a delight in itself thanks to the wonderful roads and abundance of natural beauty around. Not only this, you will find delicious food at local eateries which will tingle your taste buds the right way.
If exploring the northern part of India is in your mind, here is our curated list of low budget tourist places in North India. Pack your bags, get-set-go!
Mussoorie
'The Queen of the Hills', Mussoorie is one of the best budget travel destinations in India. Located in the foothills of the Himalayas, Mussoorie offers stunning views of the hills without being too heavy on your pocket. One can find affordable accommodation, food and transport if booked in advance. Mussoorie can be explored even with a shoestring budget if planned well.
Rishikesh
The "Yoga Capital of the World" – Rishikesh is a budget traveler's paradise. Ancient temples, ashrams, serene locales, famous cafes, thrilling adventure sports, there is a lot to explore in Rishikesh. But thanks to the countless dharamshalas in the pilgrimage town, one can find different accommodations according to their budget. For food, one can have dhaba food which does not compromise on taste but is pocket friendly. Except for adventure sports like white water rafting and treks, everything else in Rishikesh can be explored for free.
Agra
Known worldwide for the iconic Taj Mahal, Agra is a great choice for budget trips in India. Like any other budget destination, Agra has options for affordable food, stay and transportation. Agra and nearby destinations have many magnificent monuments which you can explore at nominal entry charges. It is easy to find a budget accommodation in the city and local shops provide delicious food at modest prices. Nonetheless, Agra and nearby destinations are good for a short stay.
Varanasi
Revered as one of the oldest living cities in the world, Varanasi is a melting pot of cultures. The various sights, sounds, experiences and fragrances make any trip to Varanasi a one in lifetime experience. Nevertheless this ancient city by the holy Ganges makes for an interesting budget destination. Affordable accommodation can be found in budget hotels and numerous dharamshalas across the city. Pocket friendly food is available right around the corner and no tourist needs to travel far for cheap good food. Except for the Ganga boat ride, everywhere else in the city can be explored for free.
McLeodganj
A colorful little hill station, McLeodganj is popular amongst travelers as the Land of His Holiness the Dalai Lama. Once you step in McLeodganj, be ready to be mesmerized by the scenic beauty of surrounding mountains, monasteries and monks clad in traditional attire. It is one of the best cheap travel destinations in north india where one can find plenty of options for reasonably priced stay and food. No wonder it's quite popular with trekkers and budget travelers.
Amritsar
One of the most divine tourist destinations in India, Amritsar is the home of the famous Golden temple. From marvelous shrines to delicious food to diverse historic sites to lively people, Amritsar is delight for budget travelers. Any trip to Amritsar is incomplete without having the sumptuous langar which is served free of cost at the Golden temple. Local food stalls in the market area around the Golden Temple too serve good quantities of Punjabi food at decent rates. The temple also provides accommodation for budget travelers at reasonable rates.
Best Low Budget Tourist Places In South India:
When it comes to travel options, India's southern states, Karnataka, Andhra Pradesh, Tamil Nadu, Kerala and Telangana offer a lot. The best budget trips of South India include the best of majestic hill stations to thrilling wildlife safaris to pristine beaches to historical city vacations that you can travel even while being on a tight budget. So, welcome to the experience of a lifetime!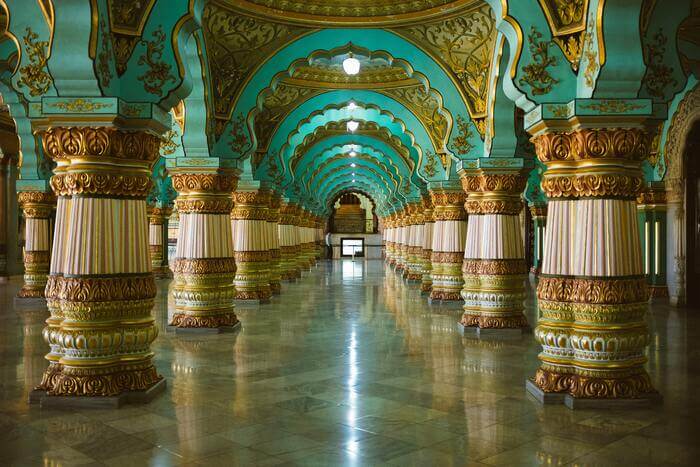 Hampi
One of karnataka's hidden gems, the ancient city of Hampi is an architecture lover's paradise. Treat your senses with the visual delight of ancient ruins surrounded by beautiful hills and rivers. Hampi every year has its share of architecture lovers, adventure buffs, pilgrims and off beat travelers from all around the globe.
Having said that, Hampi is also one of the best low budget travel destinations in South India, where you will get pocket friendly options for food, stay and transport. The city is lined with budget hotels and homestays and one need not go far for tasty local food available at reasonable rates. The entire city can be explored on a rented cycle or a bike. Entry fee to all monuments is minimum.
Gokarna
Gokarna is a small town located on the shores of Arabian Sea. It is often called the "Kashi of South India". This palm tree lined golden beach town is an important pilgrimage center for Hindus. As serene and tranquil as some Goa beaches, Gokarna is a lot lighter on the pocket, even during the peak season. The town is lined with budget hostels and homestays, and is best explored on a bike/cycle. Remember to dig in delicious Kannada food which will give the taste of the local cuisine without burning a hole in your pocket.
Kodaikanal
Kodaikanal, literally meaning "the gift of the forest", is one of the finest hill stations of India located in the state of Tamil Nadu. Kodaikanal is blessed with a bounty of dense forests lined with granite hills, beautiful valleys, enchanting waterfalls and tranquil lakes. The stunning beauty of this hill station is bound to leave a lasting impression on your mind. Kodaikanal is one of the best locations to experience cheap trips in India which is suitable for honeymooners, budget travelers and all other travelers alike. You will find cheap options for budget stay and food throughout the hill station.
Pondicherry
The French capital city of India, Pondicherry is located in the state of Tamil Nadu. Once you visit Pondicherry, you are bound to feel as if you are suddenly abroad and not in India. In the city, you will find French colonial heritage, beautiful ashrams, churches and temples, picture perfect beaches and delicious food. Having said that, Pondicherry is also one of the best places for budget trips in South India, where you can stay for almost free at budget accommodations like Aurobindo Ashram. Numerous cafes and eateries serve delicious French and local food at economical rates.
Best Budget Travel Destinations In East India
Home to the best of dense forests, snow-capped mountains, tranquil lakes, enchanting waterfalls, and ancient monasteries, the Eastern part of India is truly magical. Every person who is a traveler by heart must visit the eastern part of India especially the north east to take one step closer to heaven on earth. Following are some of the top budget destinations in east India that constantly rank high in the best budget friendly places to travel in India.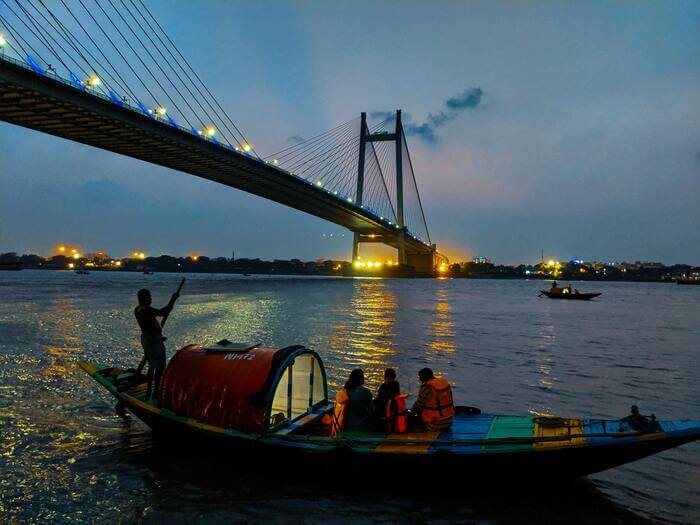 Tawang
One of the best offbeat travel destinations in North India, Tawang is located in the state of Arunachal Pradesh. Tawang is known for its alpine peaks, beautiful monasteries and friendly Buddhist monks. The city hosts many festivals and fairs each year which add a colorful demeanor to the hills. You can explore the exquisite arts and crafts by local craftsmen called Monpas. Cheap accommodation is available in the form of budget hotels and homestays. Local food options include noodles, soups and momos which cost less and are readily available.
Darjeeling
Riding the Himalayan railways toy train and chugging towards Darjeeling is still once in a lifetime experience for every traveler. Deemed the "Queen of the Hills", Darjeeling is one of the most mesmerizing hill stations of Eastern India.
Once up in the hills, take in the fresh mountain air, sip a cup of heavenly Darjeeling tea, rise early and experience the magic that is sunrise over the Tiger hills and be mesmerized by the views of majestic Kanchenjunga.
What makes it better is Darjeeling is still one of the best low budget places to travel in India. Budget hotels, lodges and homestays are available throughout the hills. Local food is available at pocket friendly rates. Except for adventure sports options, everything else costs less and can be covered while on a budget.
Digha
The coastal town of Digha is a popular choice amongst places to visit around Kolkata. It is a short drive away from Kolkata, which makes it a favourite weekend getaway for travelers from Kolkata. Digha is famous for its pristine beaches and delicious sea-food. Affordable stay and local food is readily available. Digha is still largely unexplored which makes it ideal for travelers looking for a peaceful experience without splurging a lot of money.
Puri
Puri is a beautiful beach city located in the state of Odisha in Eastern India. Once you land in Puri, sunlight landscapes of pristine beaches lined with palm trees and gushing sea waves greet you.
Puri is one of the char dham holy pilgrimage sites of Hindus and is visited by thousands during the magnificent Rath Yatra every year. The city is lined with old shrines and ashrams, who each have their little history which they weave beautifully into the larger canvas of Lord Jagannath.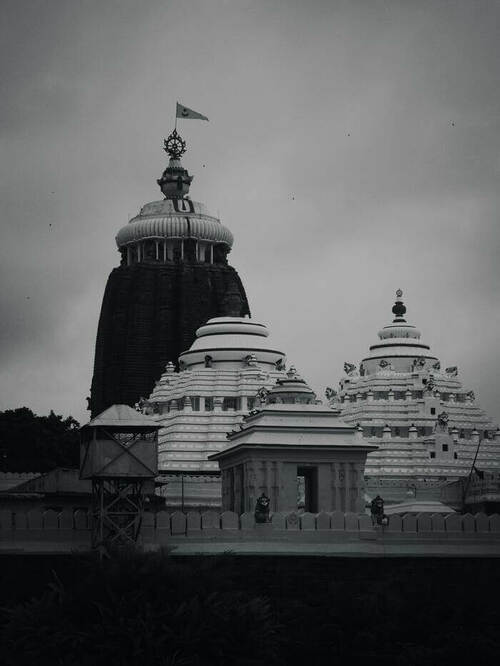 Puri offers a rare glimpse into the lives of the tribals and Odia heritage and culture. Local artifacts can be bought from many shops lining the city or Government artifact shops but a bit of haggling would be necessary to get a good price.
Being a pilgrim city, Puri offers a variety of budget options for tourists. Budget accommodation can be found at the ashrams or the area around them. Local food tastes the best and is pocket friendly.
Puri is thronged by lakhs of holy worshippers and other tourists every year which makes it one of the most admired budget tourist places across the world.
Best Cheap Trips In West India
The western part of India has a lot to offer in terms of a travel destination. From alluring Goan beaches to stunning Architecture and sand dunes at Rajasthan, to wildlife sanctuaries at Gir and Tadoba, to tempting food and magnificent views everywhere, western India has a lot of budget friendly options.
After visiting the best budget tourist places in North, South and East, in the concluding part of our India budget travel guide, we present the most noteworthy budget travel destinations of western India.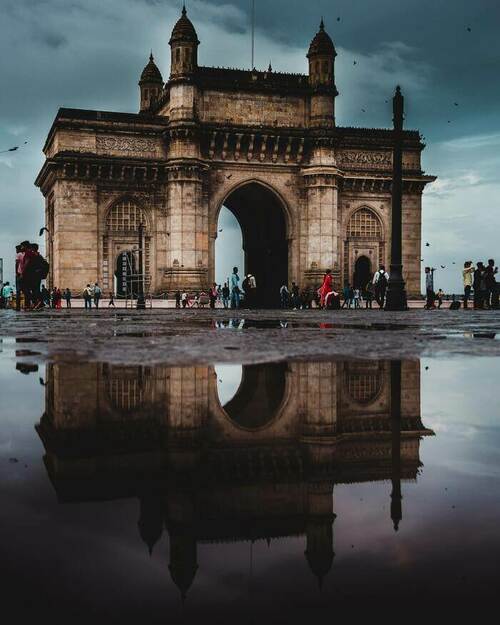 Goa
Think of Goa, and the first thing that comes to your mind is beach shacks, chilled beer and never-ending colourful parties. But there's more to Goa than parties. Goa is home to beautiful palm lined beaches with clear sand and clearer water which you can leverage to dive or even surf.
You can enjoy various water sports when visit the beaches. Visit the old Portuguese churches and forts and experience a bygone era. Don't forget to taste the famous Goan fish curry which is treat for your taste buds. Experience all this without burning a hole in your pocket since Goa is still one of the best low budget places to travel in India. You can easily find budget options for stay, food and travel while in Goa.
Udaipur
The state of Rajasthan needs no introduction. The princely state of Rajasthan is the home of many historical cities like Jaipur, Udaipur and Jaisalmer. Udaipur, known as the 'City of Lakes', is built around a series of artificial lakes, gardens and beautiful palaces. It is truly the crowning jewel of Rajasthan. The City Palace, made of white marble stands out in the middle of Lake Pichola. No wonder it's a sight to behold.
Though Rajasthan is synonymous with luxury, there are ample budget options for accommodation and food. Don't forget to try the mous Dal bati churma or the mirchi wada while you are in Udaipur.
Mahabaleshwar
The nearest hill station to the buzzing city of Mumbai, Mahabaleshwar is a boon for Mumbaikars. As soon as you land in Mahabaleshwar, you will be greeted with a crisp air, serene environment and a soothing climate that makes it the most wonderful hill station in Maharashtra.
Mahabaleshwar is famous for its elevated viewing points, scenic hills and ancient forts and temples. Don't forget to taste the delicious Mahabaleshwar strawberries while you are here.
Mahabaleshwar gets its name from the Mahabaleshwar Shiva temple which is visited by devotees from all around the country.
There is a wide range of accommodation and food options catering to everyone. Adventure lovers can experience a sense of thrill thanks to the moderate to difficult trekking trails available in Mhabaleshwar.
Ahmedabad
Capital city of the state of Gujarat, Ahmedabad is an amalgamation of old and the new world.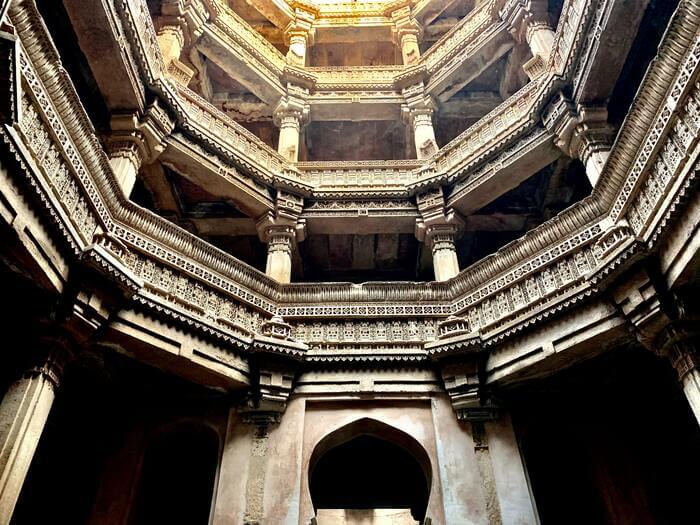 A historic city where you can still see the signs of a bygone Mughal era, British Raj and Maratha rule, a city which was an important part of India's freedom struggle to an urban metropolis which is a hub for textile and world-class education, Ahmedabad has it all.
This 600+ years old walled city was recently declared a world heritage site by UNESCO making it India's and world's first heritage city.
Ahmedabad is famous for lip-smacking food, unique cotton textiles and beautiful temples, mosques and step wells.
Ahmedabad ranks high on the list of best budget destination in India thanks to the ample budget staying and food options. All the monuments in the city can be explored either free or by paying minimum entry fees.
India is an incredibly diverse country waiting to be explored. Our curated list of most amazing low budget tourist places in India will be helpful for anyone looking forward to a weekend trip to India or a month long vacation.
So pack your bags, get-set-go!
Budget Trips In India – Frequently Asked Questions
Q. How can I travel with low budget in India?
A. If you are planning a trip esp. a budget trip in India, follow the following tips. Most of the tips are helpful for any destination around but more so India. Check them out :
Research your destination thoroughly
Prefer off season to go for a vacation
Travel in a group as far as possible to share costs of transportation and stay
Check out offbeat locations in the country
Stay in hostels and homestays
Use public transportation
Read our latest article on how to travel in India with low budget where we done a detailed analysis on the subject.
Q. Which is the best place in India to visit in low budget?
A. Answer to this question would depend on where you are located in India. Our article covers all the top low budget places to travel in India segregated by regions. If you are looking for a shorter list of destinations you can cover in a shorter span of time, please refer our blog on top low budget travel destinations in India .