Travel on your mind but don't know how to fit in another holiday due to your financial constraints? Well, you are not alone!
I know a country full of people who slog away their weekdays so that they could have a wanderlust filled weekend, only to realize later that they don't have enough money to fund their next trip.
But Don't you worry, don't you worry, child
See I've got a (budget travel) plan for you!
Whether you are a broke student or a frugal traveler wanting to cover several low budget travel destinations in India with minimum expenses or you are someone looking for a pocket friendly weekend getaway, India has something for everyone.
From majestic mountains to pristine beaches, magical plains to cities that never sleep to taking a dip in the rich cultural history, there is a lot this beautiful country has to offer, which you can explore without breaking your bank. All you need is a solid plan!
So if the travel bug is biting you inside out, it's time to check out some of the best low budget travel destinations in India which score high on travel experience quotient but are quite pocket friendly.
Top 10 Budget travel destinations in India
Goa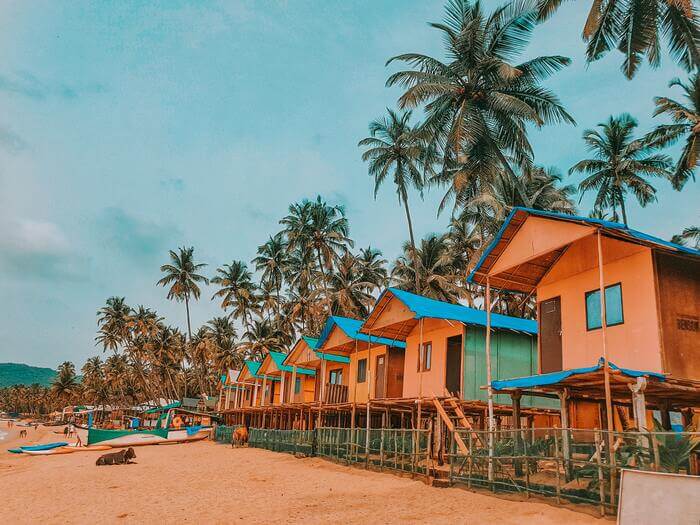 Goa – The land of beaches, sunsets and happening parties!
Ask any youngster where they want to go for a trip and pat comes the reply – "Goa!"
Touted as one of the cheapest city to travel in India with friends, Goa is one of the most touristy places you will come across yet it is hardly overrated.
Home to pristine beaches, best restaurants, wonderful homestays and most beautiful churches in the country, Goa is an experience worth having at least once in everyone's lifetimes.
Thanks to the maritime climate, Goa is pleasant throughout the year. Some of the must visit places in Goa include : Baga beach, Basilica Of Bom Jesus, Calangute Beach, Aguada Fort, Palolem Beach and Dudhsagar Falls.
When in Goa, you get access to numerous budget accommodations which don't burn a hole in your pocket. You can rent a bike and roam around with your partner. No wonder Goa is one of the best budget places to visit in India for couples.
Quench your 'Vitamin Sea' thirst by spending hours on the beach like you have no care in the world. Every corner has a small eatery which offers affordable and delicious local food.
Care for a drink and party? Goa is the place for you!
Varanasi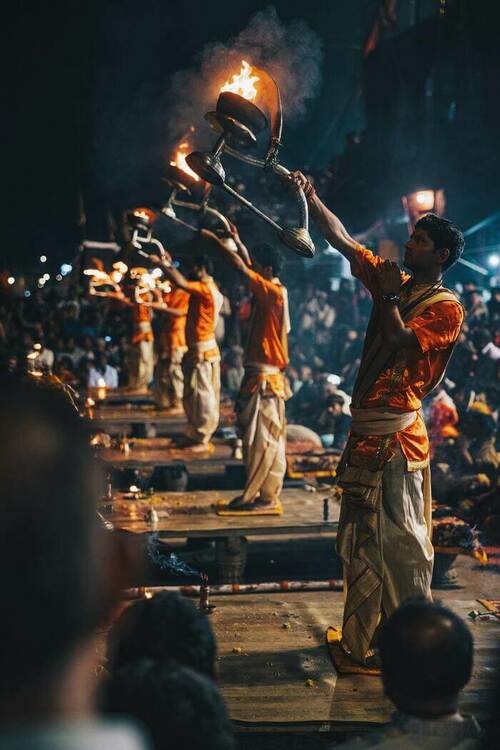 When it comes to the best places to visit in India with family in low budget, Varanasi clearly outshines.
Revered as one of the most ancient cities of the world, Varanasi quenches your wanderlust with a dose of divinity. There is much to see in the city if you have the eye. They say it's a place where Gods come for a vacation and if you are lucky enough, you can see them if not rub shoulders with them.
It is a photographer's haven wherein you see the vibrant confluence of people from all around the world.
Must visit and must experience places in Varanasi include, Dashashwamedha Ghat, Assi Ghat, Manikarnika Ghat, Shri Kashi Vishwanath Temple, Ramnagar Fort, Darbhanga Ghat.
One must experience the early morning boat ride in the mighty Ganges, and not to forget the enchanting evening aarti at the ghats esp. Dashashwamedha Ghat at least once in their lifetime. Varanasi is home to one of the 12 jyotirlingas of Hindu God Shiva, hence is an important pilgrimage city for Hindus.
While Varanasi is one of the best low budget places to travel in India, it is also famous for the elegant Banarasi silk sarees which have always been a symbol of elegance.
The best way to explore the city is on foot, thereby saving some extra bucks. Local food is delicious and affordable and available right around the corner.
The best part about Varanasi is its lively atmosphere. There is always something happening on the streets!
Pondicherry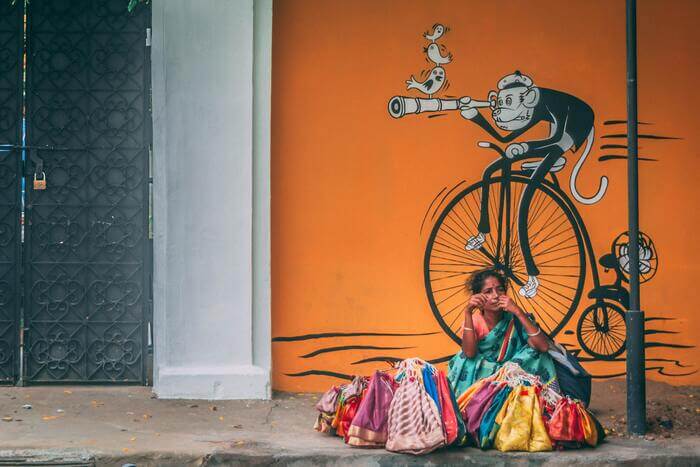 Located in the southern state of Tamil Nadu, Pondicherry is known as the French Riviera of the East, wherein you can see the French influence even today.
It is one of the best budget travel destinations in India that offer tourists both beauty and tranquility.
Pondicherry is known for its peerless French colonial heritage, pristine beaches, wonderful ashrams, temples and churches, good food and a pleasing culture. The French Quarter here is still lined with many colonial style buildings, while the other parts of the city have South Indian style architecture.
Although Pondicherry has its share of luxury accommodations, for a more budget experience, one can stay and eat at Auroville/Aurobindo ashram for almost free.
Places to visit include: Aurobindo Ashram, Promenade Beach, The Sacred Heart Basilica, Puducherry Museum, Rock Beach and Arulmigu Manakula Vinayagar Temple.
Don't miss saying hi to Lakshmi, the humble elephant of Manakula Vinayagar Temple in Puducherry, who lives in the temple.
McLeod Ganj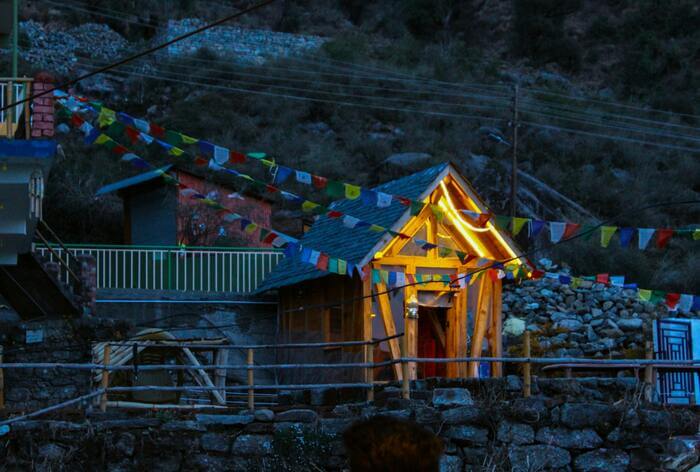 Mcleodganj is a colourful hill station near Dharamshala and together they form the Land of His Holiness the Dalai Lama – Little Lhasa.
The dual cities of Mcleodganj and Dharamshala are one of the best budget friendly places to travel in India. They exude a beautiful blend of Tibetan culture which has some British influence. Lined with numerous monasteries and temples alongside the magical views of hills and valleys, the dual cities are every traveller's dream come true.
They are quite popular with trekkers and backpackers owing to the ample availability of most reasonably priced and outstanding places to stay and restaurants.
Reaching McLeodGanj is easy. You just need to take a train till Dharamshala and then reach Mc LeodGanj via bus or car.
Don't miss checking out the unique eating joints and cafes which offer a marvelous view of the valley and hills.
Must visit places in McLeodGanj include Dal lake, Naddi view point and St John In The Wilderness. Boat riding, camping and trekking up the adventure quotient of McLeod Ganj.
Udaipur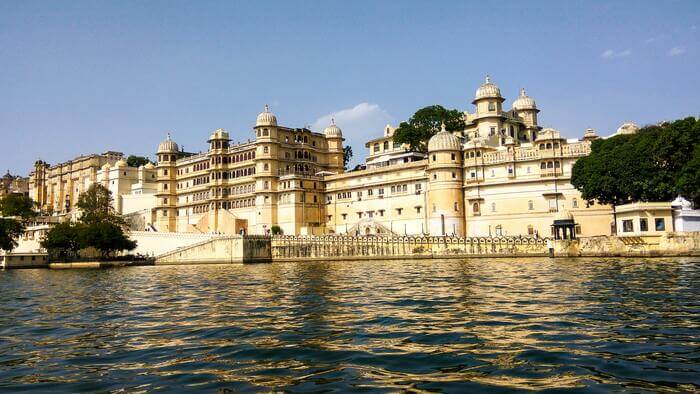 Known as the City of Lakes, Udaipur is truly the crowning jewel of the princely state of Rajasthan. A unique blend of natural beauty and history makes Udaipur one of the most sought after budget travel destinations in India.
Often called the 'Venice of India', Udaipur is lined with beautiful palaces, forts, gardens and of course tranquil lakes. The breathtaking architecture and mesmerizing temples add to the beauty of the city.
One can easily get lost in the beauty of the tranquil lakes and gardens and forget about their worries.
Although Udaipur has its share of luxury hotels, there is ample availability of budget accommodations next to the lake. Thus making Udaipur a place worth visiting for budget travelers.
Other than the magnificent palaces and lakes, Udaipur offers a glimpse of the grandeur of Maharajas of Udaipur. Don't forget to grab a peek at some rare automobiles at the Vintage car museum.
Places to visit in Udaipur include Lake Pichola, City Palace and Sajjangarh Palace. Must do things in Udaipur – Sunset boat cruise, nature photography esp. near Lake Pichola which is a haven for birds. Enjoy a ropeway ride, enjoy a sumptuous meal of the famous dal, bati, churma and jalebi!
Rishikesh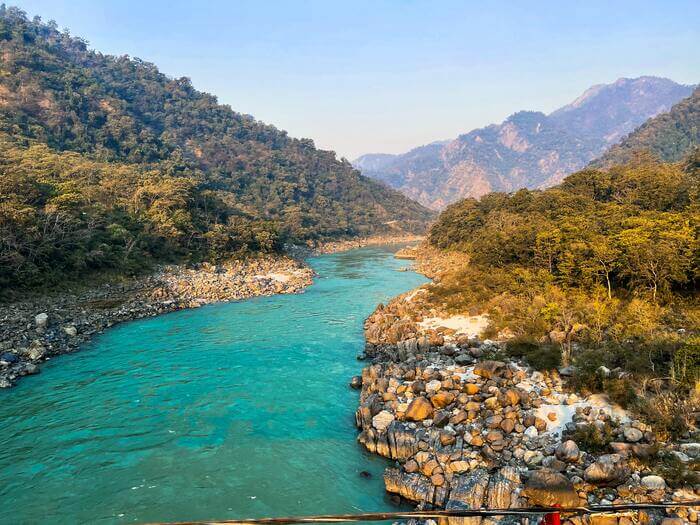 Nestled in the foothills of the Himalayas, the "Yoga Capital of the world"- Rishikesh is every budget traveler's dream come true. Home to many ancient temples, ashrams, popular cafes and eateries and a hub of adventure sports in India, Rishikesh has something for everyone.
Rishikesh is a truly rejuvenating budget travel destination which not only offers serene locations to calm one's mind but also offers a plethora of adventure sports options to enjoy. Situated along with the convergence of Ganga and Chandrabhaga, Rishikesh provides one of the best opportunities for thrilling white-water-rafting and trekking in India.
Also, Rishikesh is clearly one of the top 10 cheapest places to visit in India because of the ample options of cheap accommodation and affordable eating options it offers.
If financial constraints are bogging you down but you still can't drive travel out of mind, Rishikesh is the place for you. It is a place for cheap solo trips as well as one of the best places to visit in India with family in low budget.
Rishikesh is well connected to all major Indian cities and the public transport here is quite pocket friendly.
Must visit places while in Rishikesh are Lakshman Jhula, Parmarth Niketan and Triveni Ghat. Must do things to do in Rishikesh are white water rafting, Bungee jumping and Camping and bonfire.
Agra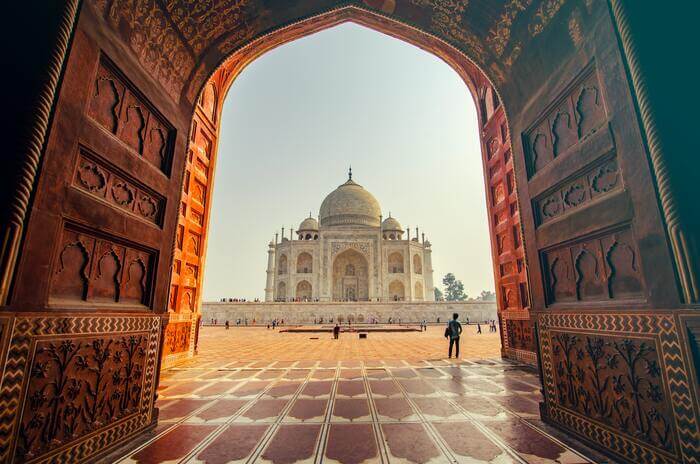 Home city of one of the Seven Wonders of the World Taj Mahal, Agra, is truly a city worth experiencing. Situated in one of the largest states of India, Agra sits on the banks of the mighty river Yamuna.
It is here, where you can experience the epitome of Mughal influences of the fifteenth century. The structures, architecture, cuisine and shopping options all add to the Mughal charm.
But there is a lot to explore in Agra beyond the Taj Mahal. The city is houses UNESCO World Heritage Sites such as Agra Fort, a small city called Fatehpuri Sikri , Akbar's Tomb in Sikandra, Itimad-Ud-Daulah, Mehtabh Bagh to name a few.
Modern day Agra has ancient history and modern architecture co-existing, which is a major draw for international tourists.
The best part about Agra is that you can choose the type of experience you want – be it budget or luxurious experiences, Agra caters to both. You can easily find affordable options for food and stay based on your budget. No wonder it is one of the most famous low budget travel destinations in India.
Hampi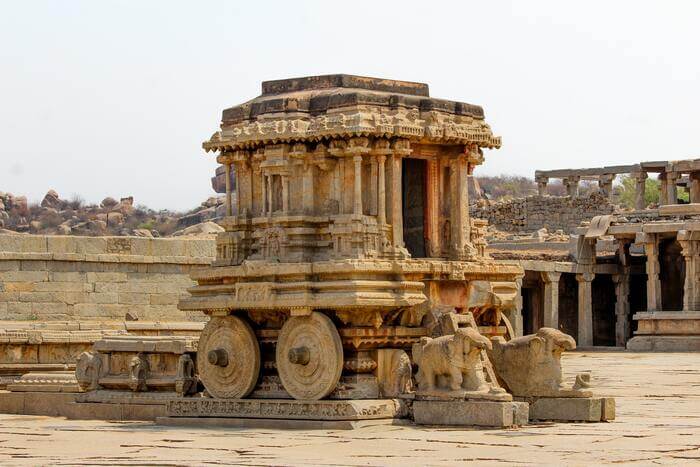 Welcome to the abode of historical monuments, rusty colours and dramatic landscapes!
India is a land of historical monuments but none other city can provide a better glimpse of ancient India than Hampi. If you are an architecture buff who marvels ancient palaces, temples and royal buildings, Hampi is the place for you.
Not only that! Hampi is one of the best budget friendly places to travel in India where you get to experience a dramatic landscape of ancient monuments surrounded by rolling hills and beautiful river valleys.
What makes Hampi one of the cheapest places to visit in India with family in low budget is the absolutely affordable stay and food options. You can have three square meals a day at prices as low as Rs200 to 300, all meals added together. Moreover you can explore the entire city by renting a bicycle or a bike, thereby saving some extra bucks. Isn't it amazing?
Darjeeling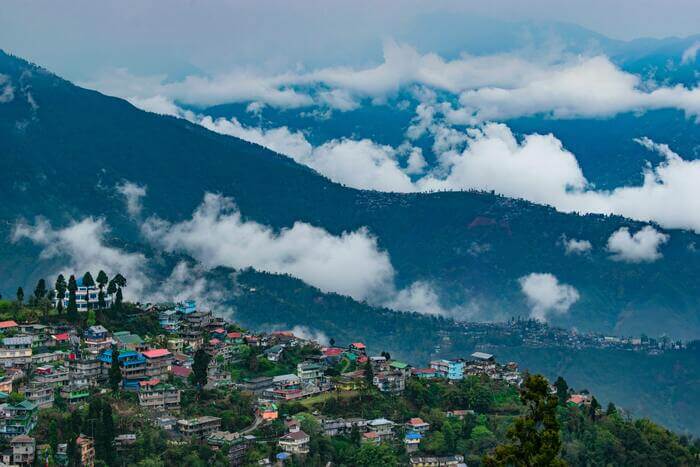 It's not for nothing that Darjeeling is called the Queen of the Hills. Jaw dropping scenic locations, the unexplored beautiful hills, enchanting sunrise over the Tiger hills, the wonderful old world charm of the colonial era and the warm demeanor of the local people together make Darjeeling one of the most mesmerizing hill stations of Eastern India.
Thinking about Darjeeling, many have this misconception that it is expensive. But few know that Darjeeling has something for everyone.
Famous for its reasonably priced charming homestays, hotels and lodges, Darjeeling is also quite popular as a honeymoon destination which makes it one of the best budget places to visit in India for couples.
While soaking in the natural beauty of Darjeeling, one can also dig into affordable but delicious local food and indulge in thrilling adventure sports.
If you are looking for a refreshing option to break away from your mundane daily schedule, Darjeeling is for you!
Amritsar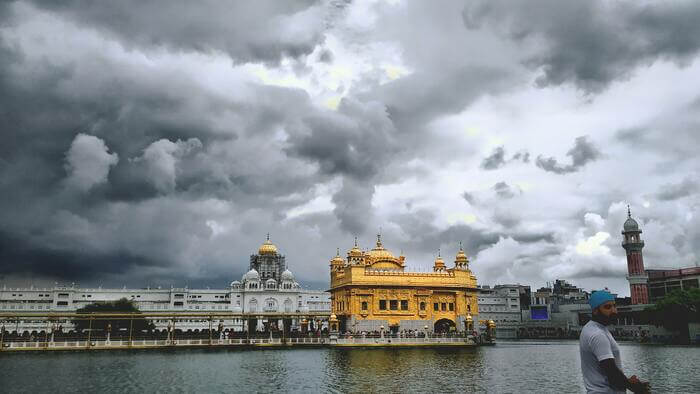 With an air laced with divinity, Amritsar is a paradise on earth for pilgrims, tourists and food lovers alike. Home to the famous Golden Temple, Amritsar is not just a treat to the eyes but the stomach too.
A visit to Amritsar is incomplete without having the delicious langar served at the Golden Temple. This serves as a great cost saver since its offered free of cost at the gurudwara. The temple also offers very reasonable priced accommodation options as well.
Amritsar is a beautiful city lined with ornate palaces and temples. Apart from the Golden Temple, one can visit the Wagah border or take a stroll along the Jallianwala Bagh.
The best part about Amritsar are the extremely hospitable people who go out their way to help you and make you comfortable.
All in all, Amritsar is one of the places to visit in India with family in low budget.
Bonus!
Itanagar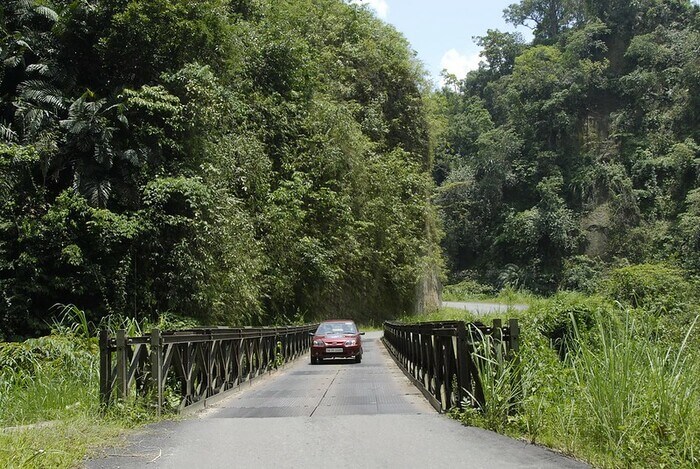 Capital city of one of the beautiful seven sister states of the North East of India, Itanagar is quite breathtaking. Nestled between two hills, with the snowcapped Himalayas in the north and fertile Brahmaputra river plains in the south, this pristine paradise is like no other.
One can experience lush greenery, plethora of flora and fauna and magical dancing waterfalls in Itanagar. Must visit places include, Ita fort, Gompa Buddha temple, Ganga Lake to name a few. It is one of the best budget friendly places to travel in India where you can get food and stay at a nominal price.
Conclusion
India is a beautiful country with the best to offer on both sides of the spectrum. This article is merely a tip of the iceberg of the myriad places to visit in India under Rs 20000. Budget travelling in India can be easy and wonderful when you are willing to step out of your comfort zone and do a bit of digging. Looking for some help in that department? – Check out our low budget travel in India tips.
So which of the low budget travel places in India do you want to visit without burning a hole in your pocket? Let me know in the comments!